The artist paints in a window of time and the character of those hours and days spills into his works. Claude Monet painted his Ice-drift series after losing his wife and muse companion Camille to childbirth.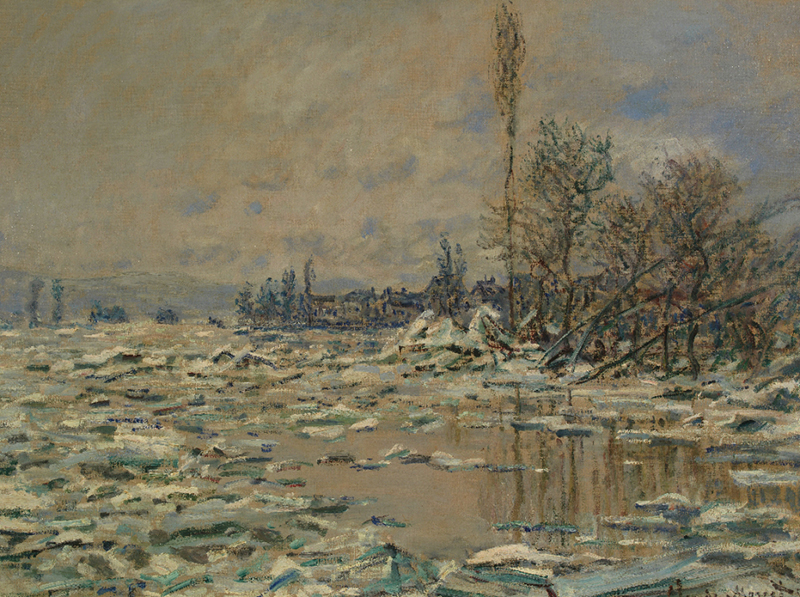 I feel his loss through the brush-strokes and the colors of this painting. I almost "see" the veneer of dystopia through which he saw the breaking up of the Ice, and painted this. In that specific time window, he could only paint the gray purposelessness of life. The impressionist in him painted the impression of what he felt, superimposed on what he saw. His own brokenness through the broken ice, his devastation through the colors and the broken trees.
Claude Monet painted what he felt.